The 50+ Club (Hội Năm Bó Sồn Sồn) met at Hồng and Bắc's house for a week's reunion from April 1st to 9th.

We started with watching the cherry blossoms. I learned that the cherry blossoms, once bloomed, only lasted for a few days. It's hard to predict the week the cherry blossoms will bloom. Maybe we were lucky, but Hồng's excellent planning got us the perfect time to catch the full bloom. We watched the blossoms for 3 days from their peak to the time they started falling. The finale was such a spectacular scene to watch. It was drizzling, the pink blossoms were everywhere, flying in the air and making a pink carpet on the ground. It's hard for me to imagine the experience until I was actually in it.

We also visited the Washington National Cathedral, George Town, the museum, but the best time was the time we spent together at our host's home.

Hồng and Bắc's hospitality is more than any words can describe. Instead of spending the day of intimacy with Bắc on April 6th, Hồng got up early to get 2 dozens of red roses, a cake, and spent her day preparing all the foods so that we could share the celebration in the evening. Once again I wish Hồng and Bắc happiness and together for the longest time.

For one week we lived, visited places, shopped, cooked, ate, had coffee, and watched lots of movies as if we had gone back decades ago. It's hard to say goodbye early Sunday morning to Hồng and Bắc, but we will meet again because we are so addicted to getting together.

Cần cù làm việc, hẹn gặp lại năm 2007.

Maybe sooner.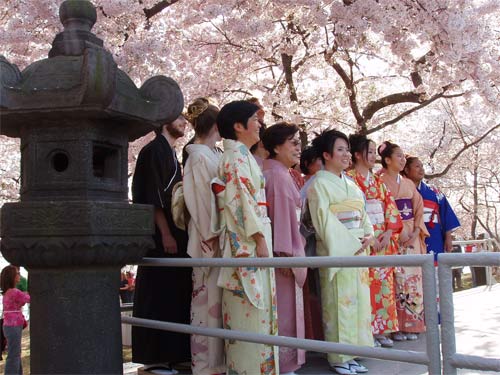 The Cherry Blossoms Festival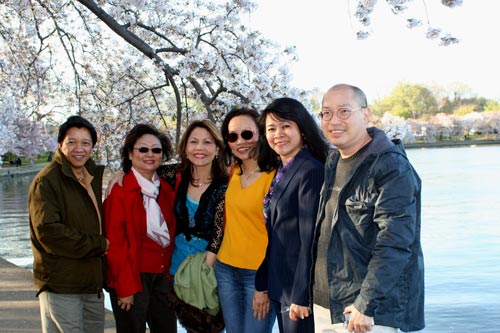 Hoa anh đào, sông Potomac, Hội Năm Bó Sồn Sồn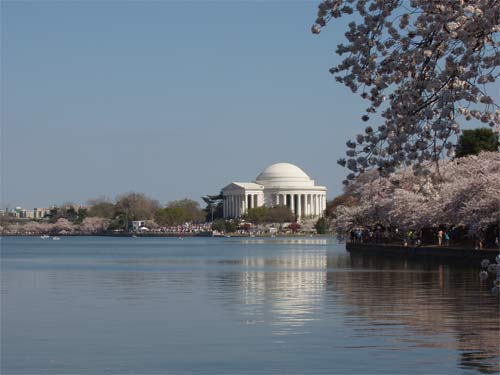 Thomas Jefferson Memorial Hall bên bờ sông Potomac trong ngày hội hoa anh đào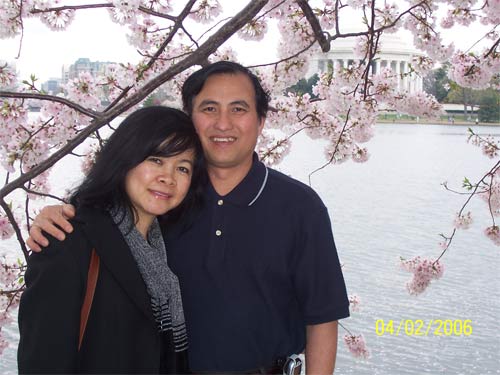 Our super hosts Hồng & Bắc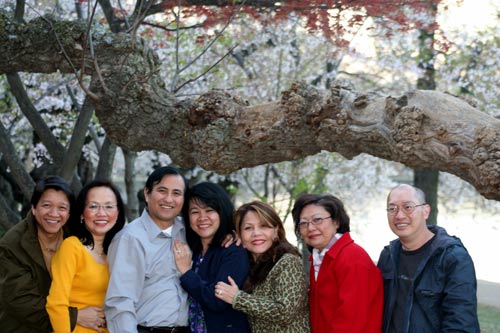 Hội Năm Bó Sồn Sồn đang tìm lại mùa xuân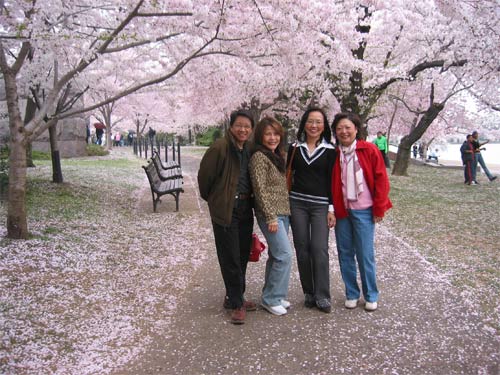 Pink here, pink there, pink everywhere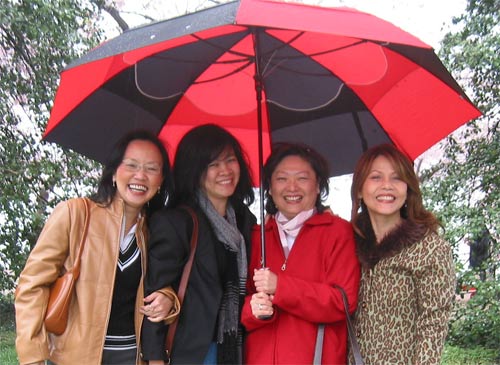 Raindrops keep falling on my head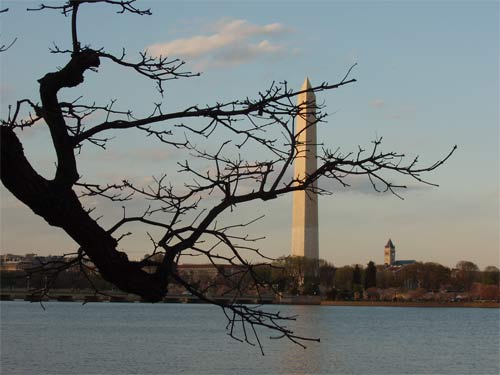 Washington Monument at dusk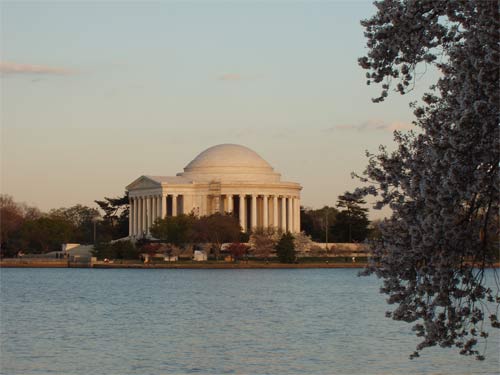 Hoàng hôn vay quanh Thomas Jefferson Memorial Hall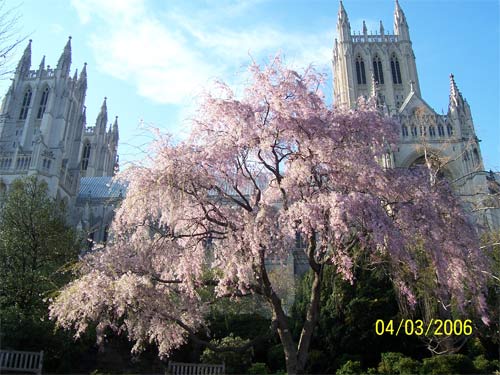 Washington National Cathedral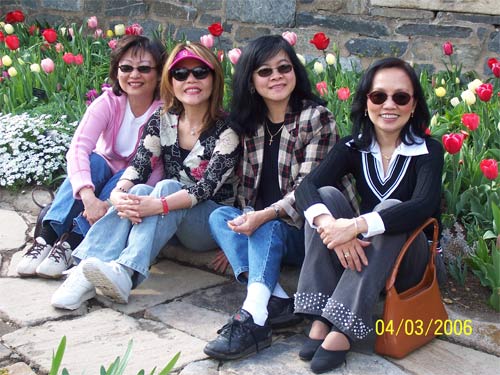 Gái xuân: Lan, Thủy, Hồng, Thọ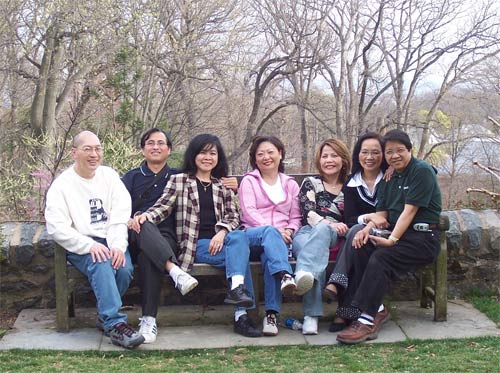 The 50+ Club enjoys the tranquility in the court yard, Washington National Cathedral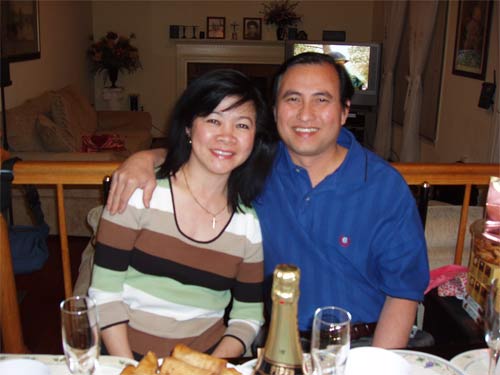 Hồng & Bắc's 22nd anniversary, April 6th, 2006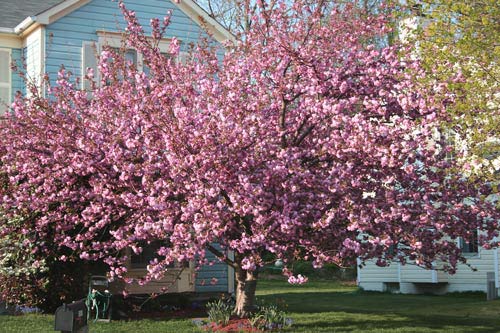 Paint it pink! Anh đào rạng rỡ trước nhà Hồng & Bắc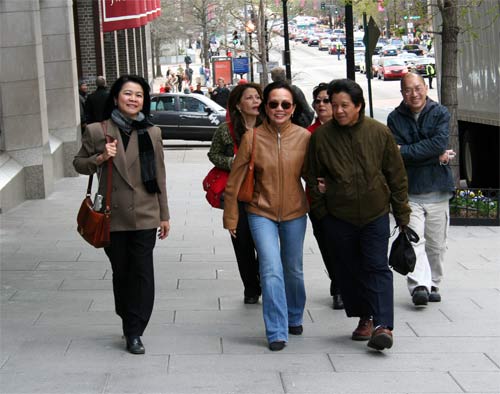 Walking down on the street, say hello to the Class of 78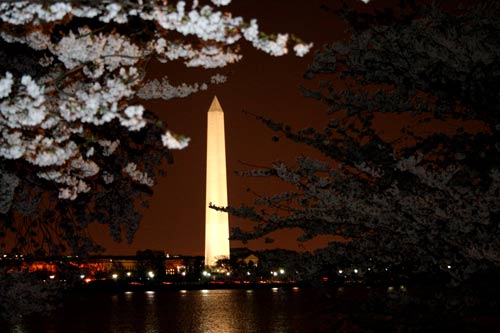 The day ends but the night is magnificent, so are our memories

Webmaster: Andrew Luu
©Su Pham Anh Van 1978 Home Page: All Rights Reserved 2002 - 2006
Last updated 04/30/06