The arrival afternoon turned out to be the arrival night, it was different than what we planned according to our flight schedules.

Phương Trinh arrived earlier on Saturday. Lý Thành, Ngọc Lan and their niece Cathy arrived on time but their luggage was lost.

I arrived on time but missed the waiting group (Hồng, Bắc, Lý Thành, Ngọc Lan, Cathy) at the airport because they thought I should be at the luggage claim area. But we met after 45 minutes; we were so overwhelmed to see each other, we hugged. Coming from the dry and dusty brown California due to the summer heat, I noticed right away that Washington DC was so green and clean, but it was humid.

Thủy's flight got cancelled; she managed to get on a later flight. Thủy arrived shortly after 8 p.m.

Thọ and Rainer supposed to arrive earlier in the afternoon with Ngọc Thanh, but they arrived last because they talked away the time and Ngọc Thanh was lost when getting to Hồng's house.

Hồng's house became so alive. It appeared that we tried to do and say everything all at once. Laughter, talking, and picture taking went on till midnight, we settled for the dinner celebration. Video and digital cameras ready, Hồng gave a welcome speech and expressed how thankful she was to finally witness this dream becoming reality (we all were), Bắc popped the Champagne, we said the long awaited cheers and enjoyed the delicious traditional dinner, home made by Hồng.

After clean up, by the time we retreated it was past 2:30 a.m. The girls went upstairs; the boys stayed at the basement. We still kept on talking until we couldn't fight the sleep.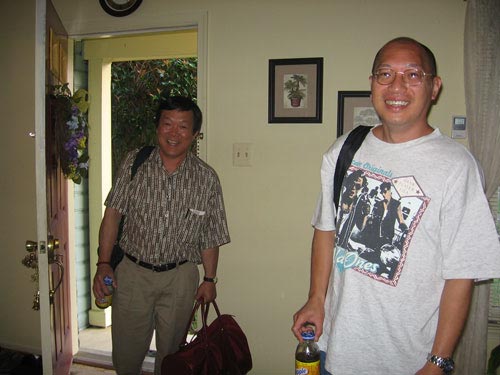 Lý Thành & Kỷ An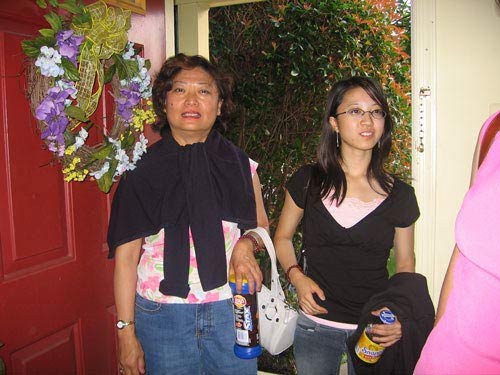 Ngọc Lan & Cathy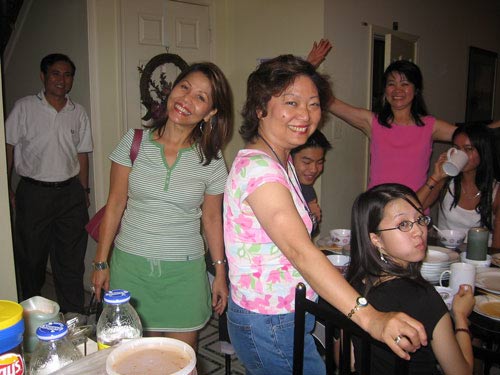 Getting refreshment & rest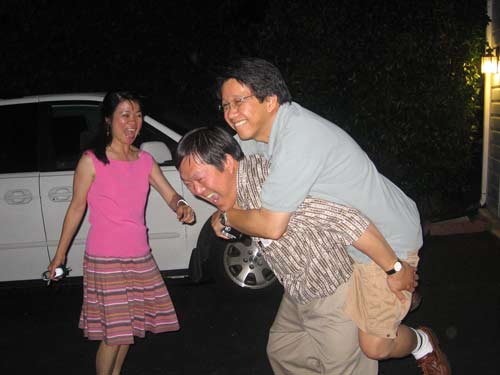 Lão già Ngọc Thanh đang dưỡng sức để Lý Thành phục vụ tới nơi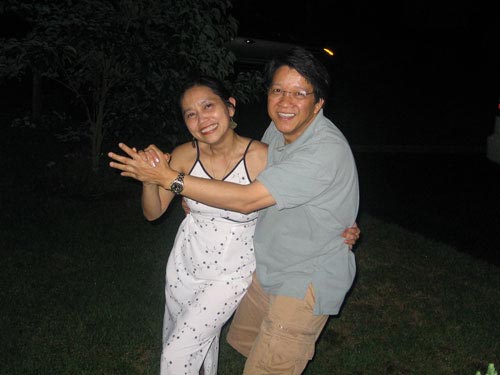 Phương Trinh & Ngọc Thanh dance all the way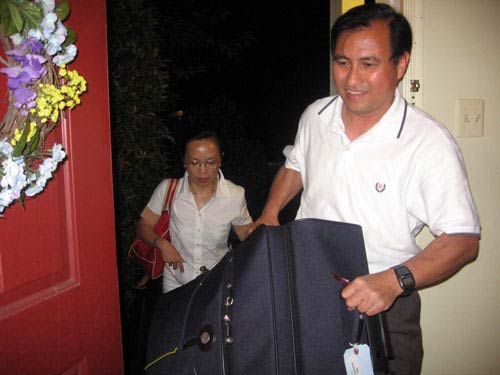 Thọ & Bắc
Cây đàn bỏ quên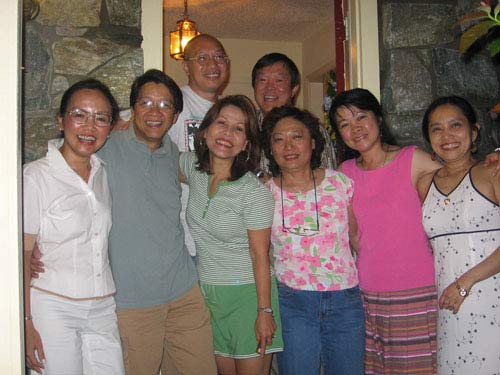 At the front door
Class of 78 poses for a picture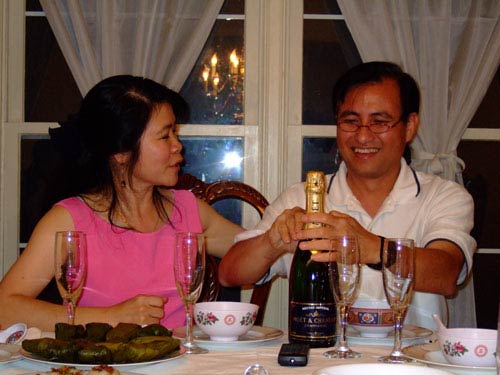 Opening Champagne after Hồng's speech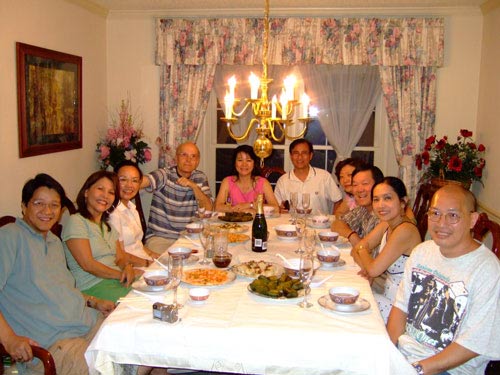 Let it begin!!!