Day two at New York City.

We took the ferry boat (Grey Line) touring along the coast line of Manhattan; we saw lots of bridges, buildings, and the Statue of Liberty. Shortly after noon we went to see a Broadway show "All Shook Up". We went to China Town, met Huệ and had dinner at Phở Tự Do.

It was a day jam packed with activities. Despite we were very tired at the end, we gathered in the hotel room, looked at the pictures we took, we talked about our live after 1978.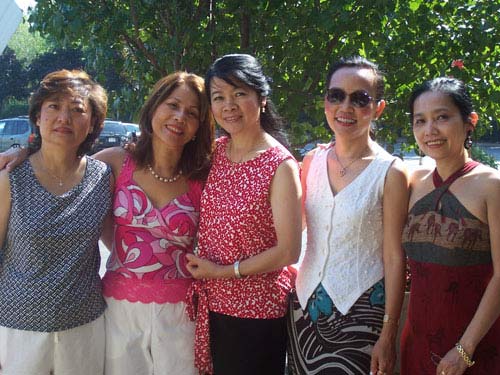 Morning at the hotel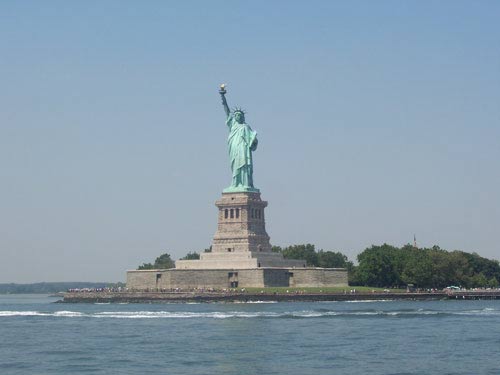 The Statue of Liberty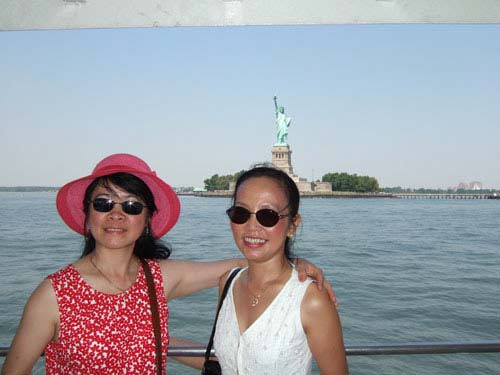 Hồng & Thọ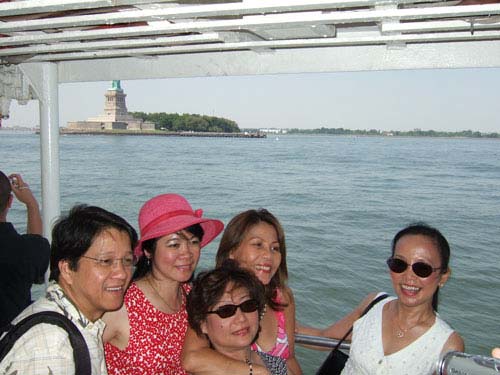 Class of 78 by the Statue of Liberty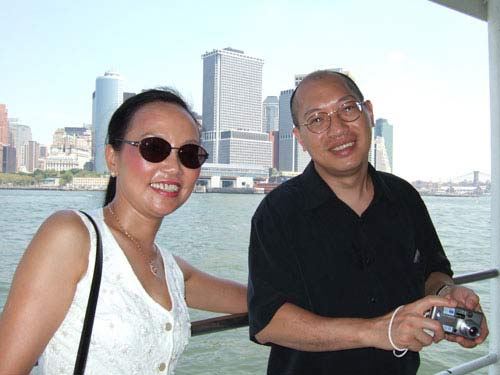 Thọ & An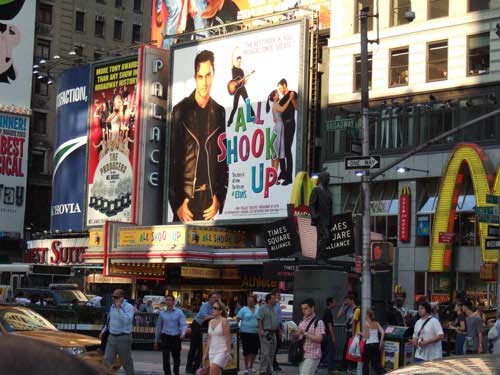 Broadway Show: All Shook Up
Broadway stage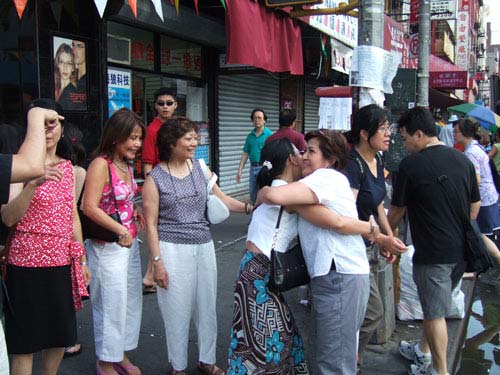 Meeting Huệ at Chinatown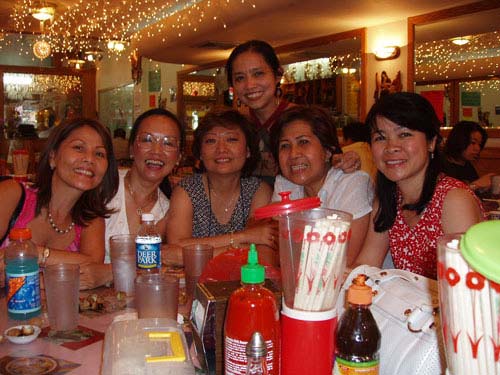 Beauties at the table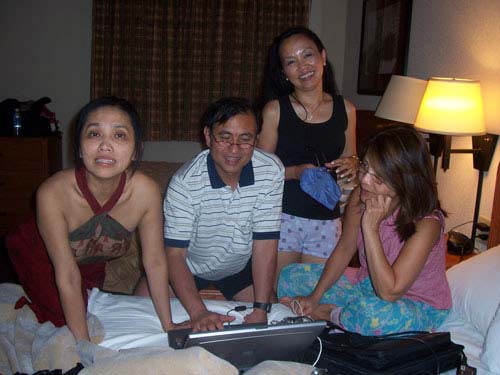 Looking at pictures of the day