We rode in the car for an hour to have lunch at Phở 75, Ngọc Lan was the teacher giving spelling lessons during this trip, Hồng passed the test with honor. She was the teacher's pet for a day.

After lunch we did some window shopping at the Vietnamese mall.

The heat really reached the peak today, by the time we got to the Potomac River, it was 103 F. We settled by the bank, the view was very nice. With Ngọc Thanh's guitar, we sang.

There are smiles that make us happy.
There are smiles that make us blue.
There are smiles that steal away the teardrops,
As the sunbeam steals away the dew.

There are smiles that have a tender meaning,
That the eyes of love alone may see.
And the smiles that fill my life with sunshine,
Are the smiles that you give to me.

Khi nắng nhẹ vương bên lưng đồi, xa vắng miền quê bao năm rồi, về gặp em ngây thơ duyên dáng, năm xưa tiễn anh nơi cuối làng. Khi tới đầu thôn tim rộn ràng ..
Đường xưa lối cũ có bóng tre, bóng tre che thôn nghèo. Đường xưa lối cũ có ánh trăng, ánh trăng soi đường đi...
Bây giờ tháng mấy rồi hỡi em, lênh đênh ngàn mây trôi êm đềm...Bây giờ tháng Tám DC Reunion, bên sông tình bạn vui êm đềm...
Tôi yêu xem một cuốn truyện hay, tiếng chim hót đầu ngày, và yêu biển vắng. Tôi yêu ly cà-phê buổi sáng, con đường ngập lá vàng...
Nhớ tới năm xưa bên nhau, bước trong chiều mưa,
p
hím ru nhẹ đưa.
Bến cũ đam mê say sưa,

lá thu nào rơi, người xa vắng rồi. Mắt biếc năm xưa nay đâu?...
We were getting younger and younger: Kìa con bướm vàng, kìa con bướm vàng, ...

Trông kìa con voi, voi Calgary (Lý Thành), voi Cali (Kỷ An).

We took some pictures at the Capitol Hill, the heat was unbearable.

It was so good to get back to Hong's house to cool down with the central air.

Our reunion reached the peak with the first act, Ngọc Lan handed out T-shirts with "Washington 2005 Reunion" printed on the front and "ĐHSP 78" printed on the back. We also received the poem book "Trần Hoàng Anh" from Thùy Nhung. We sat down at the dinner table to get this precious moment preserved on photographs.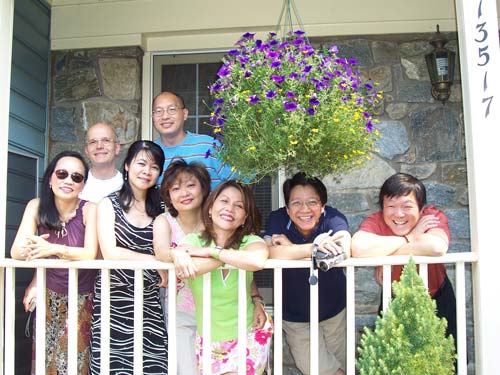 It's a beautiful morning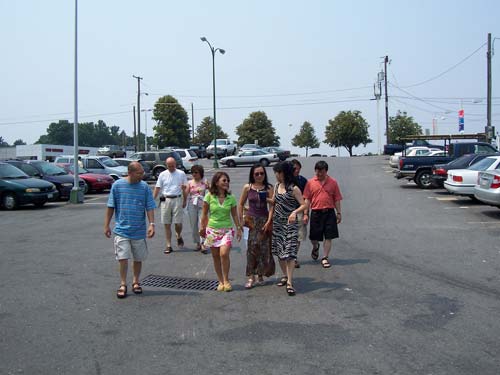 Class of 78 goes to have phở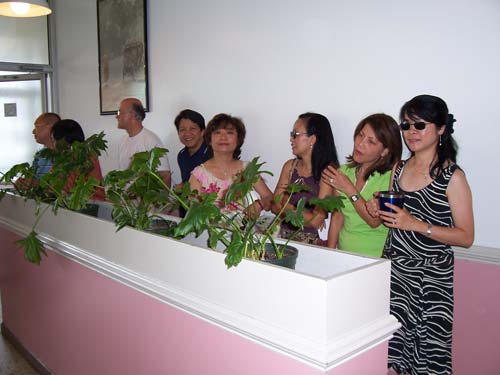 Waiting at Phở 75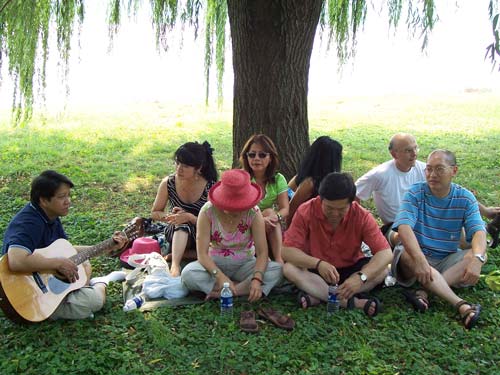 By the Potomac River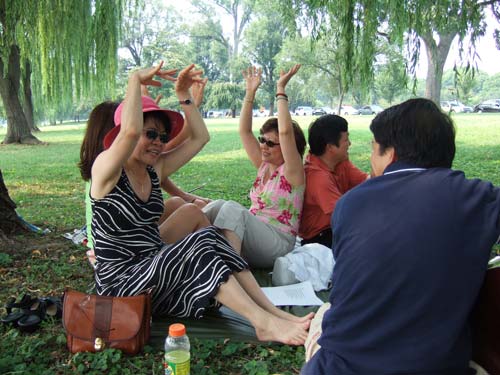 Kìa con bướm vàng, kìa con bướm vàng, xòe đôi cánh, xòe đôi cánh ..
Trông kìa con voi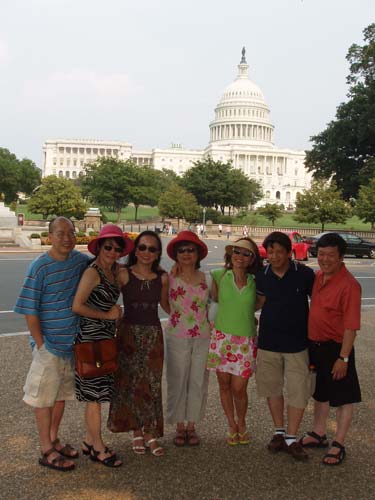 At the Capitol Hill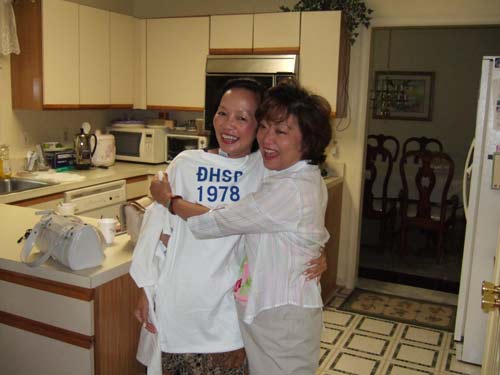 Ngọc Lan handing out reunion T-shirts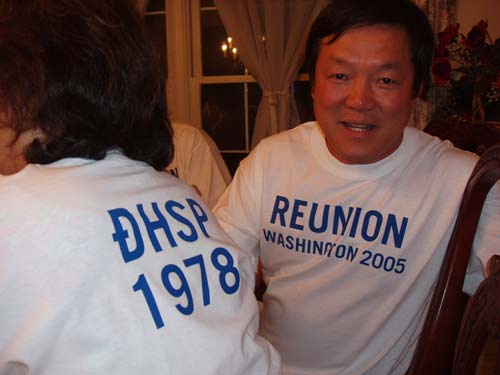 A close look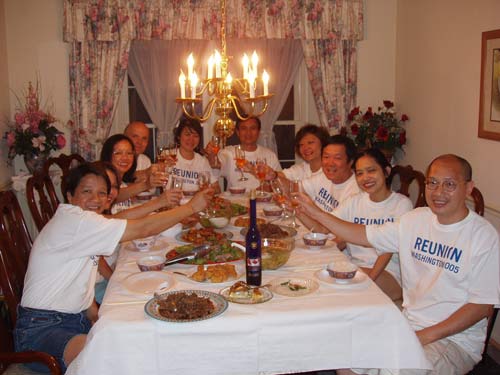 Cheers and many more reunions to come!!!